31 listopada 2010
Aktivnosti i Montessori vježbe koje ću opisati u ovom postu su se jako dojmile djecu. Ona i inače jako vole ovo doba godine i sve što je mistično, osobito aktivnosti vezane za Noć vještica. To je, između ostalog i dobar povod da se razgovara o strahovima što djeca također vole.
~
Ove godine smo radili dva strašila:
~
Oči, nos i usta smo nacrtali s flomasterom:
Odrezala sam "poklopac" za strašilo:
Gotova strašila od bundeva sa svijećom iznutra:
Koštice ćemo iskoristiti za nizanje i druge vježbe:
~
Kad su svi pauci izvađeni, prstom ih utisnemo nazad:
~
~
~
~
~
"Mjesta ima na metli svima", Julia Donaldson; "Juha od bundeve", Helen Cooper; "Strašilo", Marie José Sacré, Luko Paljetak
~
~
Objavio/la

Leptir (Nataša)
u 20:00
10 komentar/a

24 listopada 2010
Prije mjesec dana je svako dijete u čašicu posadilo jedno zrno graha. Učili su kako se brinuti o biljkama (svatko se sam brinuo o svojoj biljčici), shvatili su što im je potrebno za rast: toplina, svjetlost i voda. Neke biljke nisu izrasle jer su zalijevane previše ili premalo. Ipak, djeca nisu odustala - dobila sam povratnu infornaciju od roditelja da su kod kuće posadili grah o kojem djeca brinu.
~
A month ago every child planted a bean in little cup. Children taught how to take care of plants (everybody cared about her/his little plant), they realized what one plant need to grow: warmth, light and water. Some plants are not grown because they are watered to much or too little. However, children aren't given up - I got feedback from parents: children planted the beans at home and care about it.
Nakon desetak dana djeca su odnijela 27 čašica s grahom svojim kućama. Većina je izgledala ovako:
After ten days the children took 27 little cups with the beans to their homes. Most looked like this:
I'm linking up to:
Featured on: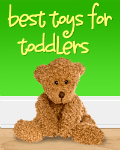 Objavio/la

Leptir (Nataša)
u 15:56
15 komentar/a

23 listopada 2010
Presipavanje kukuruza:
Dry pouring - corn:
Grabljenje žlicom:
Spooning:
Prenošenje pincetom:
Transferring with twizzers:
Prošlogodišnji hit koji djeca i ove godine o b o ž a v a j u - vađenje zrna kukuruza s pincetom:
Last year's hit, children continue to l o v e the same activity - extraction of grains with tweezers:
Prenošenje zrna kukuruza s vrhovima prstiju:
Transferring with fingertips:
I'm linking up to:
Objavio/la

Leptir (Nataša)
u 18:46
8 komentar/a